Priya Cargo Movers Pune is a fully licensed packers and movers company based in Pune with over 24 years of experience providing expert packers and movers services throughout Pune and the neighboring areas. We have a proven track record of providing excellent service and routinely obtain great client feedback. We specialize in delivering a variety of moving services in Pune, including residential relocation, commercial relocation, automobile transportation, and packing services.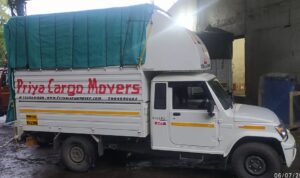 We provide state-of-the-art moving equipment, clean moving trucks, and qualified moving staff to properly and efficiently execute any sort of relocation job. In Pune, we provide both local and long distance relocation services. Furthermore, we provide a secure and dependable storage solution in Pune. We are fully licensed to conduct business throughout India. Our relocation services are cost effective and may be customized to match the specific needs of each customer.
We are available 24 hours a day, 7 days a week! If you are considering a move within Pune or across India, contact us and one of our moving specialists will assist you in planning and executing your transfer in the most professional and effective manner possible. At Priya Cargo Movers Pune, we pride ourselves on our superior service, ensuring that each move is done with the utmost care, attention, and efficiency.
Priya Cargo Movers Pune has built a reputation for excellence and on-time delivery in the residential and commercial relocation services industry in Pune and throughout India. Our workforce consists of skilled, experienced, and qualified packers and movers capable of performing any relocation job with ease and comfort. Separate teams handle residential and commercial relocation. Each team is formed of specialists and certified personnel capable of relocating households of any size.
Contact us today for a no-obligation, no-cost relocation quote. We are Pune's local packers and movers.