Priya Cargo packers and movers is a renowned transport service provider that offers top-notch services to their customers. With years of experience in the industry, the company has built a reputation for providing reliable and efficient transportation services. The company offers transportation services for both individuals and businesses, ensuring that their cargo is delivered safely and on time. Priya Cargo packers and movers have a team of experienced professionals who are well-equipped to handle any transportation needs.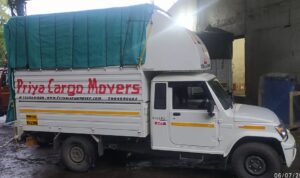 One of the main advantages of using Priya Cargo packers and movers for transportation services is their ability to customize their services according to the customer's needs. Whether you need transportation for a small package or large cargo, the company can provide a tailored solution that meets your specific requirements. The team at Priya Cargo packers and movers works closely with their customers to understand their needs and provide the best possible transportation service.
Priya Cargo packers and movers use state-of-the-art technology and equipment to ensure that their transportation services are efficient and safe. They have a fleet of well-maintained vehicles that are regularly serviced to ensure that they are in excellent condition. The company also uses advanced tracking technology to monitor the movement of their cargo, providing real-time updates to their customers. This helps to ensure that the cargo is delivered on time and in perfect condition.
In addition to providing transportation services, Priya Cargo packers and movers also offer other related services such as packaging, loading, and unloading. They use high-quality packaging materials and techniques to ensure that the cargo is well-protected during transportation. Their team of professionals is experienced in loading and unloading cargo safely, ensuring that there is no damage to the cargo or the vehicles. Overall, Priya Cargo packers and movers provide a complete transportation solution that is reliable, efficient, and safe.