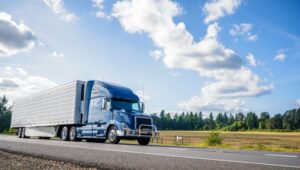 Are you relocating from Pune to another city in India? You can rely on Priya Cargo Movers Pune. We are an established packers and movers company that provides a comprehensive range of moving services. With ease and professionalism, we can relocate you to any part of India or even internationally. We are a full-service packers and movers company capable of handling all of your packing, moving, and unpacking needs.
When you're looking for long distance movers who understand how to manage every aspect of your large move, look no further than Priya Cargo Movers Pune. By tailoring our services to our customers' unique requirements, we're able to consistently deliver exceptional value and service. In Pune, we provide a comprehensive range of packers and movers services. Whether you're moving locally or across the country, moving presents numerous challenges and can be quite stressful. Fortunately, Priya Cargo Movers makes moving simple and enjoyable with their excellent packers and movers service. Our team of skilled long distance movers has the equipment and expertise necessary to ensure a smooth move, and we assist a large number of customers each year.
We work with individuals, families, and corporate clients who require a highly organised and efficient manner in which to conduct a large move. Timing is critical for a successful long distance move. Our knowledgeable staff can assist you in determining an appropriate date and developing a dependable timeline for your transition. When you move with us, you'll have a choice of secure and flexible moving and storage options. We understand how to avoid costly setbacks, and our drivers and movers will exercise extreme caution to ensure your property arrives safely and on time. We serve clients nationwide, and our staff is available to discuss the specifics of your transition. We do it all, from assisting large corporations in relocating their offices and employees to assisting families in packing, moving, and unpacking as they begin a new life in a new home.
Contact us if you're looking for Packers and Movers in Pune. Additionally, take a look at our local moving service in Pune.