Priya Cargo Movers Alandi Road Pune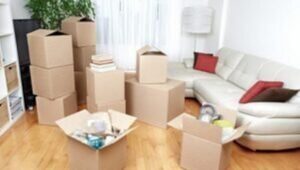 Priya Cargo Movers, a skilled and experienced packers and movers company in Pune that serves the Alandi Road area, strives to make relocation as stress-free as possible. We have been assisting residents of Alandi Road in relocating at a reasonable cost and providing a high-quality relocation service for nearly two decades. We provide clean moving vehicles and expert movers to help you with your relocation. We can handle any type of residential or commercial move in Alandi Road.
Our team at Priya Cargo Movers is regularly trained and knowledgeable about the most recent moving equipment, ensuring that your move is as quick and stress-free as possible. We understand how stressful moving can be, which is why we provide tailored moving services to ensure a smooth transition. By tailoring our moving services to your specific requirements, we ensure a stress-free transfer. Our courteous Packers and Movers Alandi Road will assist you with any questions or concerns you may have and will make your relocation experience a pleasant one.
Based on our expertise, Priya Cargo Movers continues to provide excellent relocation services to residents and businesses in Alandi Road. Your furniture, electronics, and valuables are safe in our hands. If you have valuable or large items, you can be confident that they will be moved safely to your new home. We also provide car transportation, bicycle transportation, and storage. We treat every specialised item with the utmost care, especially fragile items for which we provide affordable hardwood crating. Our movers are packing experts, which we believe is the most important aspect of the moving process. We wrap your furniture in blankets to protect it from scratches and damage while it is in transit. In addition, we offer unpacking services on-site. We are one of the most affordable and experienced Packers and Movers in Alandi Road Pune, providing a variety of moving services at a reasonable cost. Please contact us right away for a free no-obligation moving quote.